We would like to keep you updated on specials and promtions that we are offering. Sign up on our email list.
Planting Seeds
Welcome to our Inspire Me Store. Hopefully one or many of our products will interest your endeavors! We are: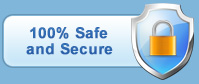 Planting Seeds
SKU#: WP - Seeds
"Say It BIG" spiritual print wall poster.
Product Details
SKU# / Product ID: WP - Seeds
Related Categories