We would like to keep you updated on specials and promtions that we are offering. Sign up on our email list.
Meet Us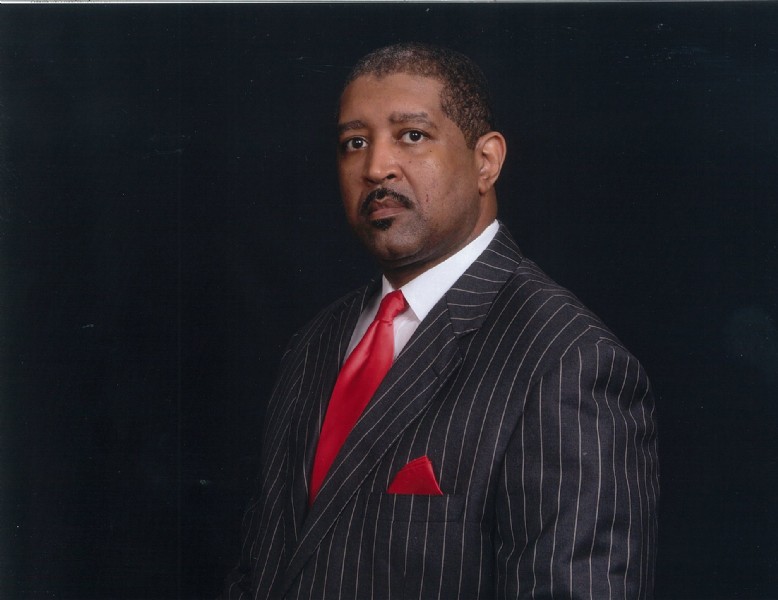 Man On A Mission With A Vision
His Call to Action is to "Energize You to Action"
Currently Harlynn LaVance Hammonds is Managing Business Partner of Xpressions of the Heart, LLC and Bring Out the Best In You, LLC. At the time when our Nation is crying out for greater accountability ... both enterprises compliment one another and provide individuals with performance improvement and accountability training on how to execute, excel and harness their potential to enrich the world. He is an accountability coach, authorpreneur of numerous books, and developer of "private-line" inspirational product materials in the personal growth genre. His written, spoken and demonstrated mantra is "If you ignite your heart to dream, it will stimulate your focus-power to achieve excellence!"
This two-time stroke survivor (blood clout in brain) was formerly an 8-year active-duty, acquisition, communications-computer systems U.S. Air Force Captain. While LaVance never did serve in combat, he has held positions in challenging intelligence assignments in software development, quality assurance evaluating, telecommunications, facility accreditations and communication operations at Andrews Air Force Base, Germany and the Pentagon. While on active-duty assignment, he continued his educational pursuits enrolling in a MBA Program of Contract Acquisition Management at Florida Institute of Technology and attained 21 credited hours.
LaVance resigned his commissioned officer assignment with an Honorable Discharge for a Vice-President of Business Development and Training position with 21st Century Financial Services in the mortage banking and insurance industry. Then he worked with ISI Telecommunications as Director of Customer Care and Manager of Billing Revenue. Furthering his telecommunication's growth, he also worked at MCI and WorldCom where he held positions as National Program Manager in Goverment Accounts and Local Services Technical Consultant to America Online. Sharpening his telecommunications skills with XO Communications, he held positions as North Region Program Manager in Deployment and Implementation of Fixed Wireless, Program Manager in Programs and Processes as well as Southern Regional Manager in Logistics and Warehousing/Distribution/Inventory.
LaVance's first published book, "Straight Talk - Stimulating Ideas for Academic Development" was later republished as "Straight Talk on Youthology" targeted at youth with goals and aspirations to become winners and overcomers in life. This book laid the foundation for his Just Say Y.E.S. Empowerment Seminar whose aim was to get our youth's footing on the right path to achieving their far reaching, ambitious goals to walk into their greatness. This inspirating message has reached as far as the Black Executive Exchange Program (BEEP) of the National Urban League and several HBCU's. He has written articles to college audiences about time management and career development that have contributed to student growth at HBCU's.
His newest book, "Liberations from Mental Bondages and Poverty" is the first book in the Connect the D.O.T.S. seven-book series to help readers achieve empowered living. He uses creative use of acronyms to explain life-improvement changes.
While serving in the Air Force, LaVance was awarded medals for the Outstanding Unit Award, Achievement Medal, National Defense Service Medal and ribbons for Longevity Service and Training as well as the recipent of the Public Affairs Officer of the Year at Andrews Air Force Base.
In the professional arena, he was awarded MCIWorldCom's Local Heroes "Legend Achievement Award and the National Alliance of Business Industry Cluster Commendation Award. LaVance has been featured in television, radio and print.
Since graduating from college with a Bachelor of Science in Computer Information Systems from Grambling State University, LaVance has lived in the Maryland - Virginia area for 25 years and now has residence in the northern area of Monroe, Louisiana. His professional affiliations are Prince Hall Free and Accepted Masons, Monroe Alumni Kappa Alpha Psi Fraternity, Incorporated and Big Brothers Big Sisters of northeast Louisiana. He is happily married to Lisa Melancon Hammonds, a loving and supportive wife, who works complimentary together in business. He passionately writes inspirational - empowering materials and is a strong advocate for parenting although he is without children.

Click Here for Printable Version of Media Kit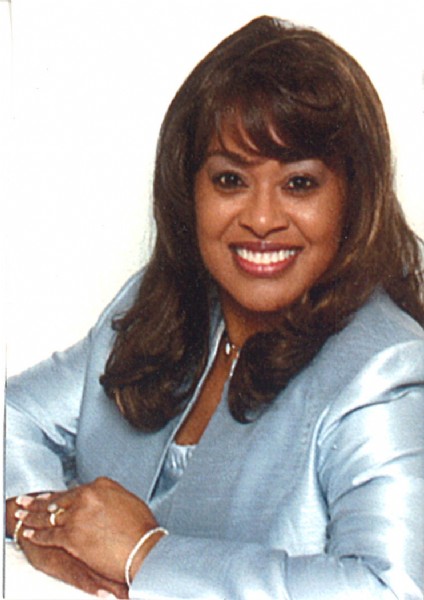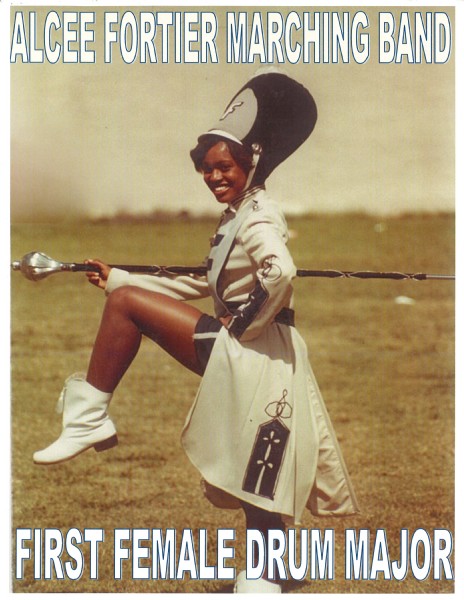 Lisa Melancon Hammonds
A Drum Majorette for Integrity

Bring Out The Best In You ...
"When You Stand On The Inside,
You Shine On The Outside!"
Lisa ... aka LeLe is the happily married wife of Harlynn LaVance Hammonds and is currently the Managing Business Partner of Xpressions of the Heart, LLC and Bring Out the Best In You, LLC. She is a high energy (electric lady), award winning leader with a proven record of success as a passionate educator. She is a degreed educator with integrity and truly gifted in leading and motivating young adults of all ages and ethnic backgrounds.
As a graduate of Alcee Fortier Senior High School in New Orleans, Louisiana, she was chosen in her sophomore year as the First Female Drum Majorette for the Tarpon Marching Band. In that leadership position, that is typically a male driven environment, she was featured for 20 years on television in the video documentary about F-Troop titled "Get Down Street Sound". In 2015, Lisa was featured on YouTube by the New Orleans Legacy Association of Bands, Inc., Drum Majors: The Kings and Queens of New Orleans.

Lisa was also one of the first female students to win every Queen title (Miss Fortier & Miss Tarpon) in the history of Fortier, which propelled her to receive the United States Achievement Academy National Award Winner for Leadership from Washington, DC. Throughout the years, she has served as a Substitute Teacher and mentor for young ladies and have been called on many ocassions to give band students inspirational words of wisdom and encouragment to continue their education toward their careers of choice. Lisa is still an active member of Fortier's Alumni Association.
Lisa attended Grambling State University and

Southern University

in Baton Rouge, Louisiana. She received her Bachelor of Science Degree in Criminal Justice from Southern University at New Orleans (SUNO). There she was chosen by her classmates as the First Female Criminal Justice President, Miss Criminal Justice and selected by the student body as Miss Senior in the Homecoming Court. Lisa was a member of the Student Government Association (SGA), Urban Studies Organization and Co-Captain of the Dancing Dolls

.

She was awarded numerous awards for her leadership abilities at SUNO.
Lisa obtained a Masters of Arts Degree in Education in College/University Student Services (Student Personnel Administrator) from the University of Northern Iowa (UNI). While at UNI, she was a Graduate Research Assistant who also became a recruiter for the graduate college and active member of the Minority Graduate Organization. She also served as a Multi-Cultural Issues Committee Member, Tutor/Counselor for the Upward Bound Program and a Teacher for the Young Talented & Gifted Student Program. She also worked as a Financial-Aid Clerk.
Lisa has held various leading positions within her professional career:
Business (Quality Customer Service), Education (K-12/Post Secondary), Financial Services (Insurance), Food & Beverages, Government (U.S.D.A. Office of Finance Management / (U.S. Census Bureau), Hospitality & Travel, Legal (U.S. District Attorney's Office), Ministry (Dean of Students), Non - Profit, Quality Assurance, Safety,

Security Management and Loss Prevention.
Lisa made history again in 2005 as being named a Hurricane Katrina Hero at the Hilton New Orleans Riverside, where she was a Security Manager. She guided 4,500 employees, guests and their families safely through the disaster. She also acted as liaison for over 1,000 Dillard University students, faculty and staff members. She recieved her Certification Commission as a Certified Lodging Security Manager. Lisa also helped rebuilt the City of New Orleans after the storm through Habitat for Humanity. Since Katrina, she received a Certificate of Recognition for completing the requirements of the Alternative Certification Teacher Program (Houston/Dallas, TX).
In addition, Lisa has become actively involved as a volunteer with the American Red Cross in the Louisiana Region as a Disaster Services Leadership Team Member, Certified Adult and Pediatric First Aid/CPR/AED Instructor Trainer and a Certified Nurturing Parenting Facilitator for the Children's Coalition for Northeastern Louisiana. She is a Certified Facilitator for the Wyman's Teen Outreach Progam (TOP) in Northeastern Louisiana.
Also, she recently attended and served as the Dean of Students for the Word School of Ministry and Bible Institute which is affiliated with Evangel Christian University of America.