We would like to keep you updated on specials and promtions that we are offering. Sign up on our email list.
Youthology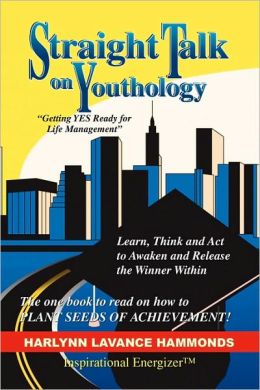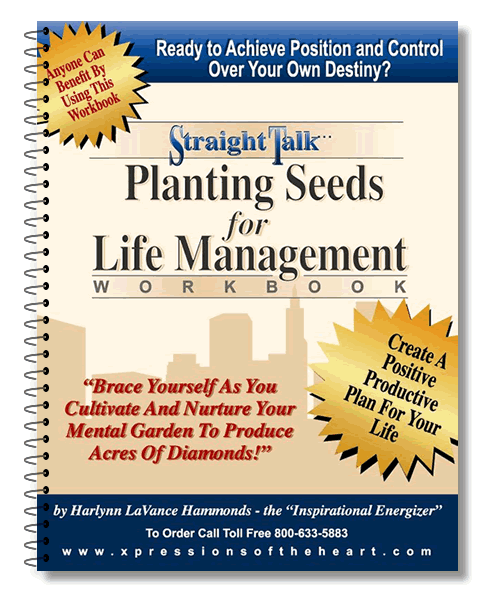 Book Workbook
(Revised & Updated)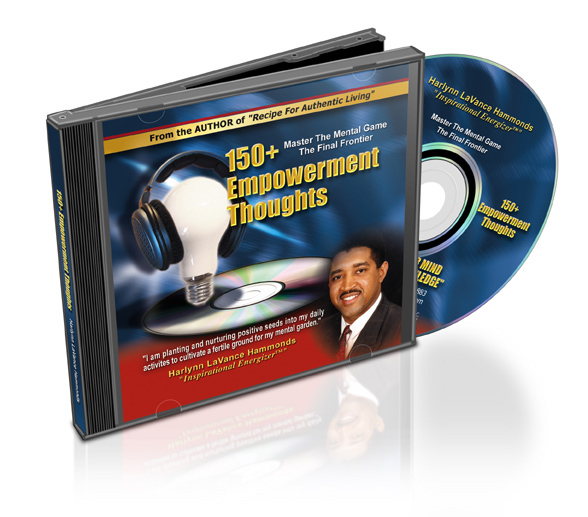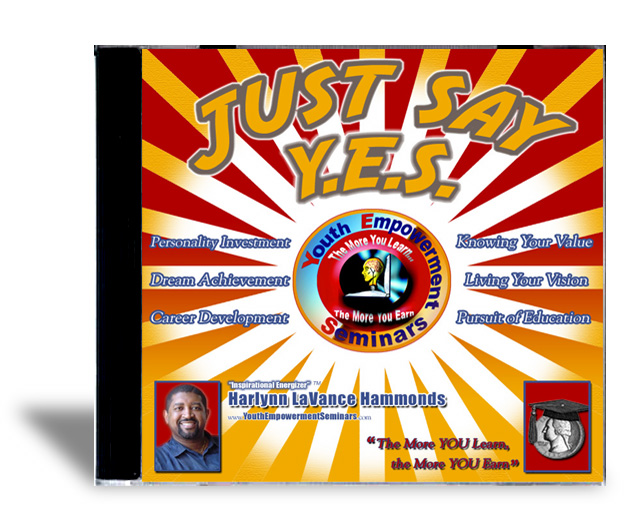 CD CD
Book: ISBN: 978-1-4415-7149-6
Workbook & CD's: Buy Online Available
Pages: 152 Book 80 Workbook

20 % of proceeds go to support the "Inspire Me" Scholarship
"Straight Talk On Youthology - Getting YES Ready for Life Management", is more than just an empowering and personal growth book but rather a read for our youth to build a life today and beyond. Today's youth, the next generation of leaders, are in need of a major overhaul that will equip them to get a grip on their emerging potential and performance. This book will assist our youth in standing out from the crowd by adhering to the recommended suggestions and advice. Read it, digest it, but most importantly, act on buying and sowing a bountiful, harvest seed with this "Acres Of Diamonds" package!

You will then be uplifted, empowered and determined to achieve significant fulfulling results. "Straight Talk on Youthology" is plain talk that promotes greater insights and personal growth with actionable ideas that equips our high school and college-bound youth for life and success.



AKA the"Inspirational Energizer, offers straightforward advice for youth wanting to plant seeds of greatness in their lives. "Straight Talk on Youthology - Getting YES Ready for Life Management", is profound enough for veteran professionals but simple enough for high school graduates. LaVance's book offers 8 chapters packed with powerful messages and illustrations that challenges our youth to excel in class and in life. He bluntly addresses topics with motivational insights - personal - professional growth for today's environment Readers will learn how to bring substantial accomplishments: Personally, Professionally and Financially into their life!

Gift idea - perfect for him or her to find the uncut, often overlooked, unrecognized

in their lives!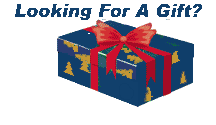 CHAPTER 1: The Significance of a Quality Education
Applied knowledge, combined with educational goals and priorities, to stimulate a
successful academic journey.

CHAPTER 2: Achieving Goals and Planning for Success
Quality thoughts to keep you focused, organized and inspired on your life vision,
goals, objectives and unlimited potential.

CHAPTER 3: The Sky's the Limit Personality
Get and Stay motivated to maintain energy and momentum to achieve success in
any field or endeavor.

CHAPTER 4: Personal and Career Development
Academic preparation and personal career development principles to propel
your advancement.

CHAPTER 5: Keep Your Marketing Options As Wide As Your Interest
Marketing stratergies to finding and keeping a first-rate job and becoming an asset to
every organization.

CHAPTER 6: Time Power - the Art of Getting Ahead
Time Management principles to accomplish more in less time with consistency of
effort.

CHAPTER 7: Plan Today or Pay Tommorrow
Cash and personal asset management principles to strength your financial stability.

CHAPTER 8: Create and Fulfill Your Destiny
Emerging synergies to invest your mind, abilities, talents and time to reach an
abundant return.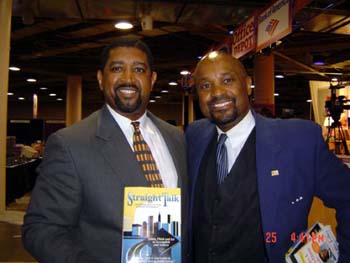 LaVance and Willie Jolley, President/CEO, Willie Jolley
Worldwide
Award Winning Speaker Singer, Best Selling Author
"It Only Takes A Minute To Change Your Life"
Read this book, learn from it, then re-read it and live the principles ...
it will help you to do more, be better and achieve.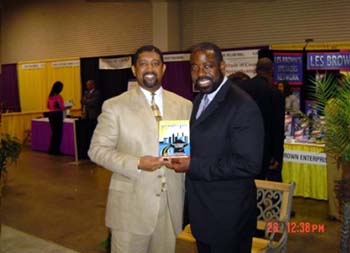 LaVance and Les Brown, CEO, Les Brown Enterprises
Renowned Professional Speaker, Highly Acclaimed Author and
Television Personality

If you want the will and drive to do what you know you should do,
then read this book. You will feel empowered and inspired to
take your actions to the next level and achieve greater and greater
accomplishments.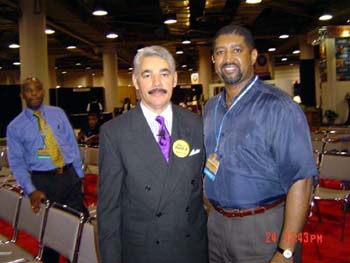 LaVance and George C. Fraser, Chairman/CEO, FraserNet, Inc.
Author, "Success Runs In Our Race" and "Race For Success"

Few books say it better or simpler than this one. "Straight Talk on
Youthology" uncomplicates the formulas for success and states how
we can achieve academic and career excellence. I was ispired by
Harlyn's wisdom and insight. This book is a must read for all those
who are serious about success and inspired the word of the God.
Bravo to Harlynn LaVance Hammonds for such a wonderful
contribution to our community.